Metro Denver Real Estate Market Update - January 2020
If you're thinking about selling your home, it's important to have a good understanding of what's going on in the Denver Metro Area.
Knowing the most important data such as the average sales price, number of homes sold, and days on market will better prepare you to sell your home.
Our January market report showcases everything you need to know about local real estate trends.
$517,636
Average Sales
Price
29.5%
% Sold in 7 Days or Less


Denver Metro Area Homes Sold
98.8%
Sale-to-List Price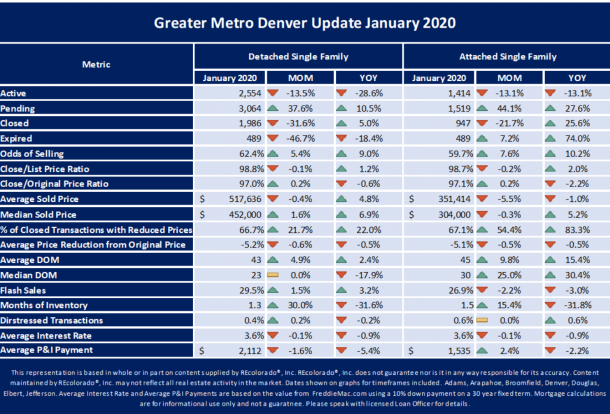 Metro Denver - January 2020
In an article for Real Producer's Magazine, Megan laid out the 3 critical elements for an early selling season to show up in Greater Metro Denver. Those steps were: 1. No post season play for the Broncos, 2. Interest rates remaining below 4% and 3. Milder than usual weather patterns for January in order to jumpstart 2020. Lo and behold, all 3 conditions were met with the lowest inventory on record for our detached segment and our compression market is in full swing. The chart above reflects some of those highlights.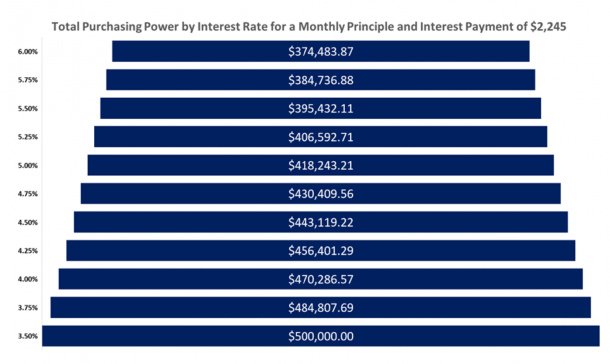 Buying Power at Different Interest Rates
Based on a 30-year fixed loan for a slightly less than average price home buying power is maximized for loan dependent purchases when interest rates are at their lowest. Interest rates reached a 3 year low in January 2020 creating a great opportunity to lock in historically low payments. As interest rates increase, buyers who are at the top of their borrowing limits will be faced with diminished buying power when interest rates increase. There were points in 2019 when interest rates were around 4.5%- which means an overall loss of purchasing power of over $56,000 if rates increase from 3.5% to 4.5.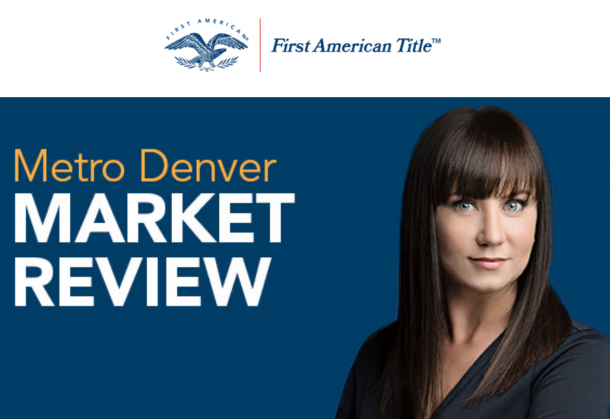 Want the Full Report?
We can email you the full January 2020 Metro Denver Real Estate Market Report. Or, we are here to answer your questions about the market - just call or text us or schedule a time to get together.